Olivier Repeats Win at Lake Toho
Troy Olivier of Lakeland, Florida won his second American Bass Anglers Ram Truck Open Series Florida Central Division tournament, held February 25th on Lake Toho.
Running out of Lakefront Park in Kissimmee, Florida, Troy caught five bass weighing 27.24 pounds. For the Boater division victory, took home another check for $5,000 for his win.
"I ran down to lake Kissimmee and kind of bounced around and got lucky and found some fish in an area I fished for twenty minutes last week. I caught my fish on a 10" junebug Gambler worm." Olivier said.
In second for the Boaters, Yogi "Kenneth" Norris of Orlando, Florida landed a five-bass tournament limit weighing 26.03 pounds anchored by a 10.31-pound kicker. He collected $1,760 for his catch and $910 for the big bass.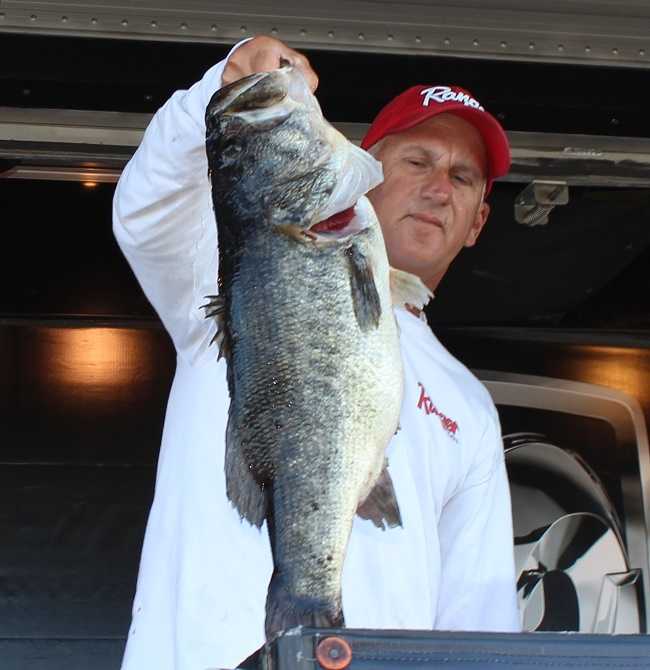 "I stayed in the middle of Lake Toho most of the day. I did run down to Cypress but I came back to Toho. I was throwing a Texas-rig worm and a Carolina-rig worm for a little while. I caught that big bass around 11am this morning on a big worm." Norris said.
David Lepsic of Haines City, Florida landed five bass going 23.89 pounds. He collected $1,170 for his catch. "I was fishing open water hydrilla with soft plastic worms." Lepsic said.
In fourth place among the Boaters, Leonard Jones of Geneva, Florida brought in five bass weighing 20.57 pounds.
Chad Schroeder of Zephyrhills, Florida finished in fifth place with five bass at 20.31 pounds.
In the Co-Angler division, Giovanni Pena of Davenport, Florida won with three bass going 16.24 pounds with a 7.11-pound kicker. He pocketed a check for $2,500 for his win.
"I stayed on Toho all day and caught my biggest one flipping and the rest on a worm." Pena said.
Taking second for the Co-Anglers, Andrew Cason of Kissimmee, Florida brought in a three-bass division limit weighing 14.03 pounds anchored by a 9.22-pound kicker for big bass. He collected $850 for his catch and $435 for the big bass.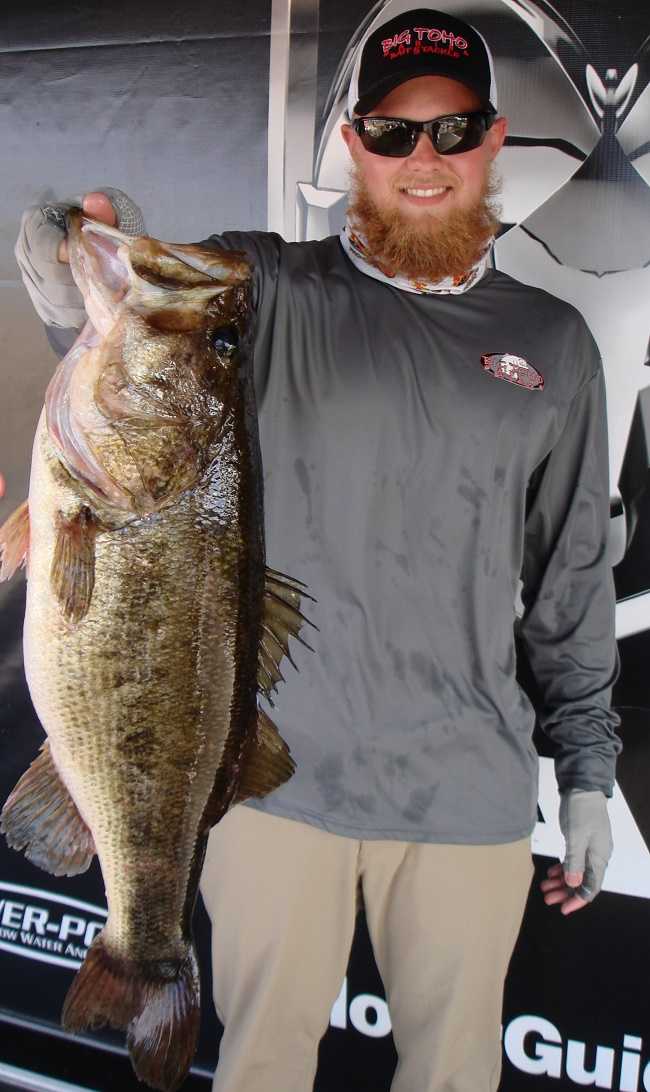 "I was fishing on Hatchineha and I was flipping a Senko in some reeds. I caught that big bass around 12:15pm on that Senko." Cason said.
Ricardo Armenta of Davenport, Florida placed third among the Co-Anglers with three bass going 12.93 pounds. He earned $550 for his catch. "I went to Cypress fishing open water throwing over hydrilla with a Texas-rig trick worm." Armenta said.
In fourth place among the Co-Anglers, David Simpson Jr. of Gotha, Florida brought in three bass for 12.78 pounds.
Charles Tucker of Eustis, Florida finished in fifth place with three bass at 12.49 pounds.
Slated for March 25th, the next tournament will be held on Harris Chain out of Hickory Point Recreation Facility in Tavares, FL. At the end of the season, the best anglers from across the nation advance the 2018 Ray Scott Championship, Location to be announced.
For more information on this tournament, call Billy Benedetti, tournament manager, at (256)230-5632 or ABA at (256)232-0406. On line, see www.ramopenseries.com .
American Bass Anglers is committed to providing low cost, close to home tournaments for the weekend angler and at the same time offer each competitor an upward path for individual angler progression. For more information about American Bass Anglers, the Ram Truck Open Series, the American Fishing Tour or the American Couples Series, visit www.americanbassanglers.com.
American Bass Anglers, Inc. is supported by Ram Trucks, Triton Boats, Mercury Outboards, Carlisle Tires, GEICO, Berkley, Abu Garcia, T-H Marine, Livingston Lures, Best Western Hotels, Maui Jim, Power Pole, LiT Coolers, Simms, Garmin, and Divide-It. American Bass Anglers, Inc. can be contacted at (256) 232-0406 or by visiting americanbassanglers.com