Olivier Wins Florida Central Season Opener On Toho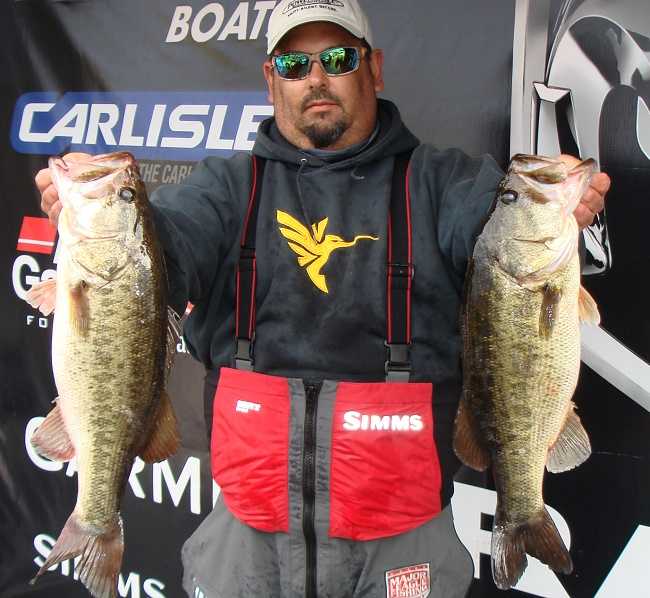 Troy Olivier of Lakeland, Florida won the American Bass Anglers Ram Truck Open Series Florida Central tournament, held January 28th on the Lake Toho.
Running out of Kissimmee Lakefront Park in Kissimmee, Florida, Troy caught five bass weighing 23.01 pounds. For the Boater division victory, Troy took home a check for $5,000 for his win.
"I came down a month ago and fished with my daughters and caught a bunch of bucks. When we went back there today the water was muddy so we searched for cleaner water. They were all in one spot and I caught these fish in about an hour. We stayed in hydrilla throwing a Chatter-bait and a Gambler worm." Olivier said.
In second for the Boaters, Yogi "Kenneth" Norris of Orlando, Florida landed a five-bass tournament limit weighing 18.05 pounds. He collected $1,760 for the effort. "I caught all my fish on a rubber worm and I lost two fish that would have helped me. I stayed on the south end of Toho." Norris said.
Jeff Holland of Winter Springs, Florida took third for the Boaters with five bass weighing 16.67 pounds. He earned $1,170. "I went fishing with no practice to just have fun today. I caught most of my fish on hard jerkbaits in hydrilla and threw swimbaits later in the day. I caught another big one throwing a wacky-rig just around the grass. We probably caught four or five limits of fish but just didn't catch any big ones." Holland said.
Finishing fourth, Chad Schroeder of Zephyrhills, Florida landed a five-bass limit weighing 16.16 pounds.
Keith Carson of Dunedin, Florida rounded out the top five Boaters with five bass weighing 15.65 pounds.
The biggest bass for the boaters was caught by Rich Patterson of Winter Garden, Florida that weighed 8.84 pounds and pocketed $940.
"It was around 10:00 am down around Lake Kissimmee in North Cove. I was fishing with a junebug worm in the grass. Before I caught her, I caught a mudfish around five pounds so when she hit, I said oh my gosh here's another mud. So, I kept holding it and then my co-angler looked and said No, it's not a mud, gosh that's a big fish! I got all nervous and the fish went under the boat headed to the prop and finally came out where we could get her in the net. At that time we thought she was about 11 pounds because she was so long, around 30 inches." Patterson said.
In the Co-Angler division, David Rushing of Orlando, Florida won with three bass weighing 15.00 pounds. He pocketed a check for $2,500 for his win.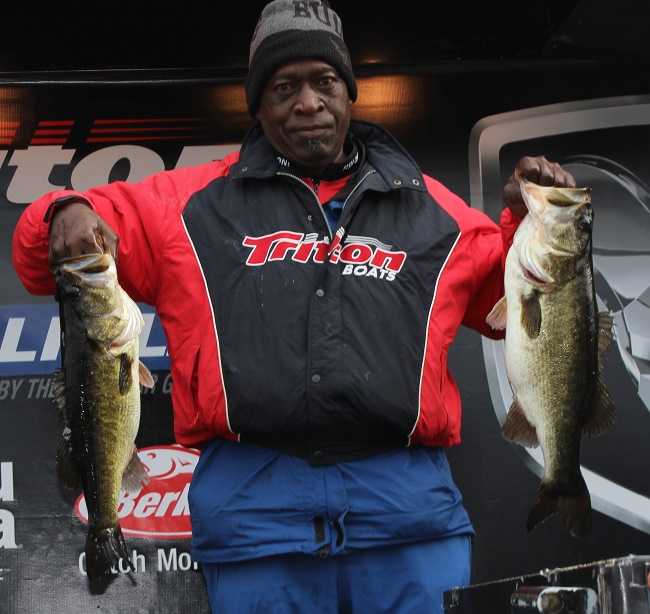 "This was my first event as a Co-Angler. Last year I fished as a Boater. I fished in Cypress with Wayne Swindle today and I want to thank him for taking me to that spot." Rushing said.
Taking second for the Co-Anglers, Jeremiah Hitt of Lutz, Florida brought in a three-bass division limit weighing 13.72 pounds with a 10.33-pound kicker. He collected $880 for the effort and $465 for the Big Bass.
"We were fishing on the east side of the lake and I saw some grass moved so I flipped a Senko over there and she thumped it. I didn't think it was that big because she swam back out and my boater asked if I needed the net. I said no, it's not that big, until she rolled and then I said Get the net! Get the net! That's my biggest bass ever. This is my first ABA tournament so I was excited to start out like that." Hitt said.
Christopher Moyer of Dover, Florida placed third among the Co-Anglers with two bass weighing 11.08 pounds. He earned $575 for his catch. "I was fishing Lake Kissimmee and I caught my fish on a Senko and a swimbait. I had six bites but only caught two fish. Another fish would have helped me out tremendously. This is my first ABA tournament and I had fun." Moyer said.
In fourth place among the Co-Anglers, Uby Rosell of Davenport, Florida brought in three bass weighing 10.47 pounds.
Michael Morse of Plant City, Florida finished in fifth place with three bass at 10.31 pounds.
Slated for February 25th, the next tournament will be held on Lake Toho out of Kissimmee Lakefront Park in Kissimmee, FL. At the end of the season, the best anglers from across the nation advance the 2018 Ray Scott Championship, Location to be announced.
For more information on this tournament, call Billy Benedetti, tournament manager, at (256)230-5632 or ABA at (256)232-0406. On line, see www.ramopenseries.com.
About American Bass Anglers: American Bass Anglers is committed to providing low cost, close to home tournaments for the weekend angler and at the same time offer each competitor an upward path for individual angler progression. For more information about American Bass Anglers, the Ram Truck Open Series, the American Fishing Tour or the American Couples Series, visit www.americanbassanglers.com.
American Bass Anglers, Inc. is supported by Ram Trucks, Triton Boats, Mercury Outboards, Carlisle Tires, GEICO, Berkley, Abu Garcia, T-H Marine, Livingston Lures, Best Western Hotels, Maui Jim, Power Pole, LiT Coolers, Simms, Garmin, and Divide-It. American Bass Anglers, Inc. can be contacted at (256) 232-0406 or by visiting americanbassanglers.com