Pope Wins North Carolina Event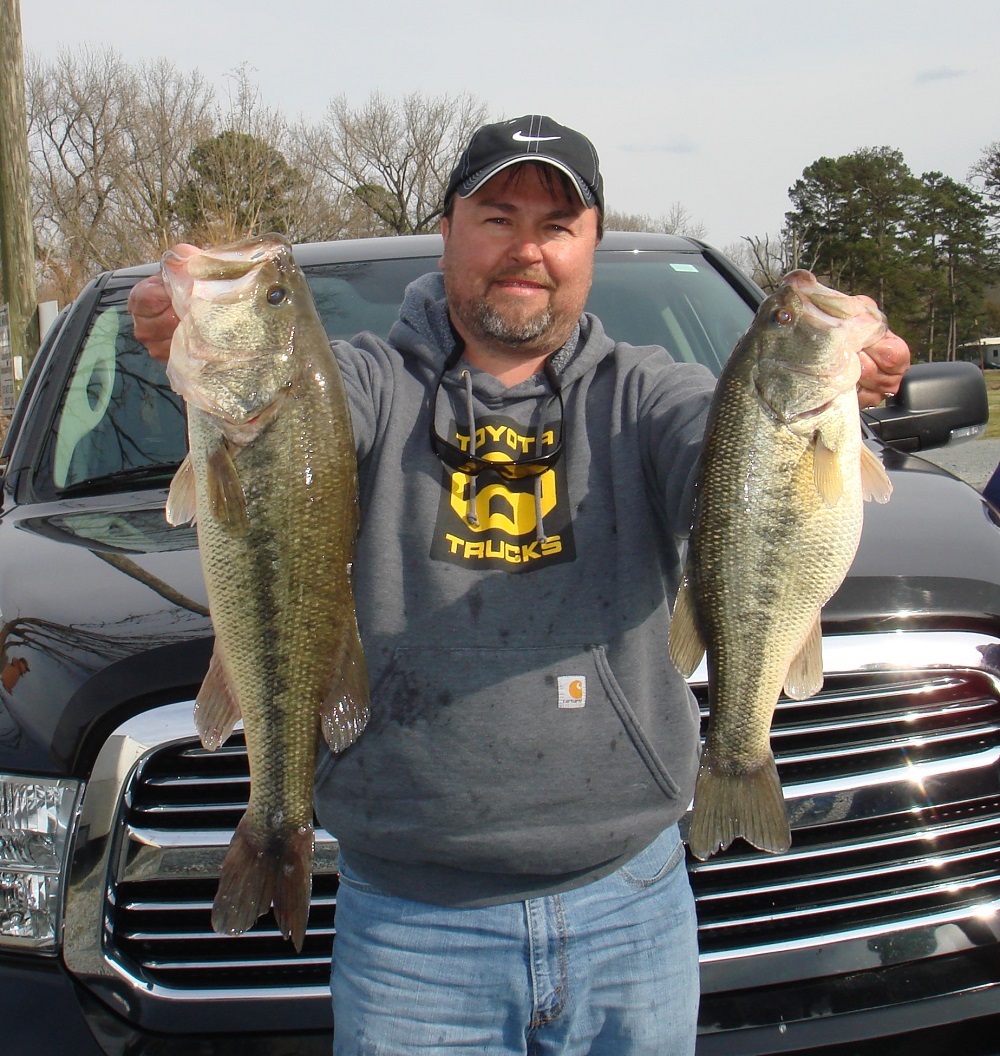 Roger Pope of Statesville, NC won the North Carolina Division Ram Truck Open Series event at Lake Badin on March 5, 2016. Pope brought in a 20.98 pound bag of Lake Badin bass to win $5000. He used a Tackle Town spinnerbait to secure his win. "I caught most of my fish on the spinnerbait. I caught some on laydowns, rip rap, and grass. I don't know this lake very well, so I just fought the wind and fished what looked good," said Pope.
Nathan Webber of Lake Wylie, SC finished in second place with 20.89 pounds at the Badin event winning $1486. "I caught all of my fish on a crankbait, just using various types of crankbaits, depending on depth and structure," said Weber.
Third place at the Badin event went to Jeffrey Queen of Catawba, NC with 19.65 pounds winning $991.
David Wright of Lexington, NC caught the 6.16 pound Boater Big Bass of the event to win $690 from the Big Bass Pot. Wright used a Zoom crankbait in the grass to catch his Big Bass. "It was a lucky cast. That's all I can say," said Wright.