Messer Takes Home Co-angler Trophy at Alabama South Event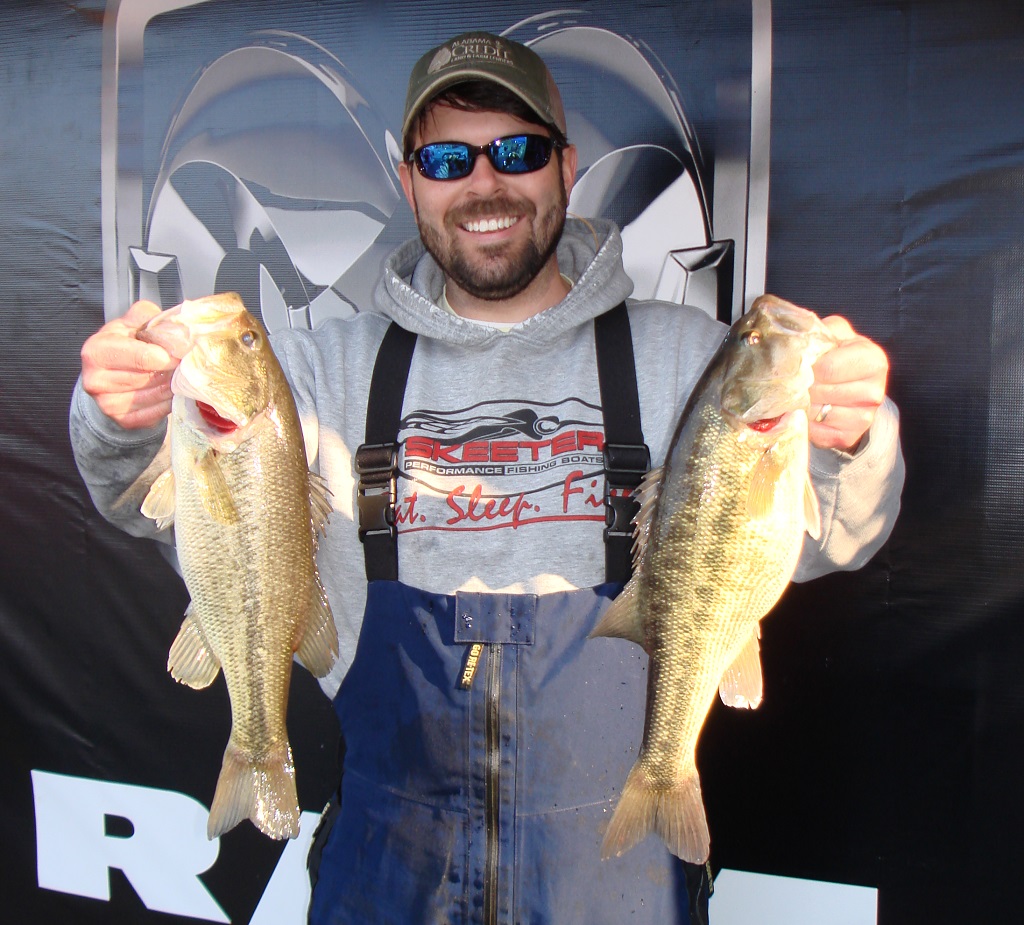 Clay Messer of Auburn, AL was the co-angler champion of the Ram Truck Open Series event held on February 6, 2016 at Lake Mitchell. Messer's 8.59 pound limit was worth $1110. "We fished the south end and caught them on a crankbait. I was just banging wood, rocks, and deep points. Luckily, my boater was around some fish. I lost a couple, but I was able to put three in the boat," said Messer.
Steve Miles of Clanton, AL finished in second place on the co-angler side with 7.47 pounds to win $398. "I lost some fish today. Most of my fish were on a Shakey Head. We pretty much fished mid-lake to the ramp. My boater was fantastic and I really appreciate it," said Miles.
Donnie Perkins of Eufaula, AL brought in 7.45 pounds to finish in third place and win $266. "I broke off a lot today and lost three or four good ones. Two of my keepers were on a Rat-L-Trap, ripping it through some grass. My other keeper came on a Strikezone Lures jig off of a bluff wall," said Perkins.
Richard C. Hudson of Ramer, AL brought in the 3.66 pound Co-angler Big Bass of the day to win $130 from the Big Bass Pot. "I was fishing on the lower end and I caught the Big Bass on a swimbait around 8:30 this morning," said Hudson.