Boggs Take Kentucky Opener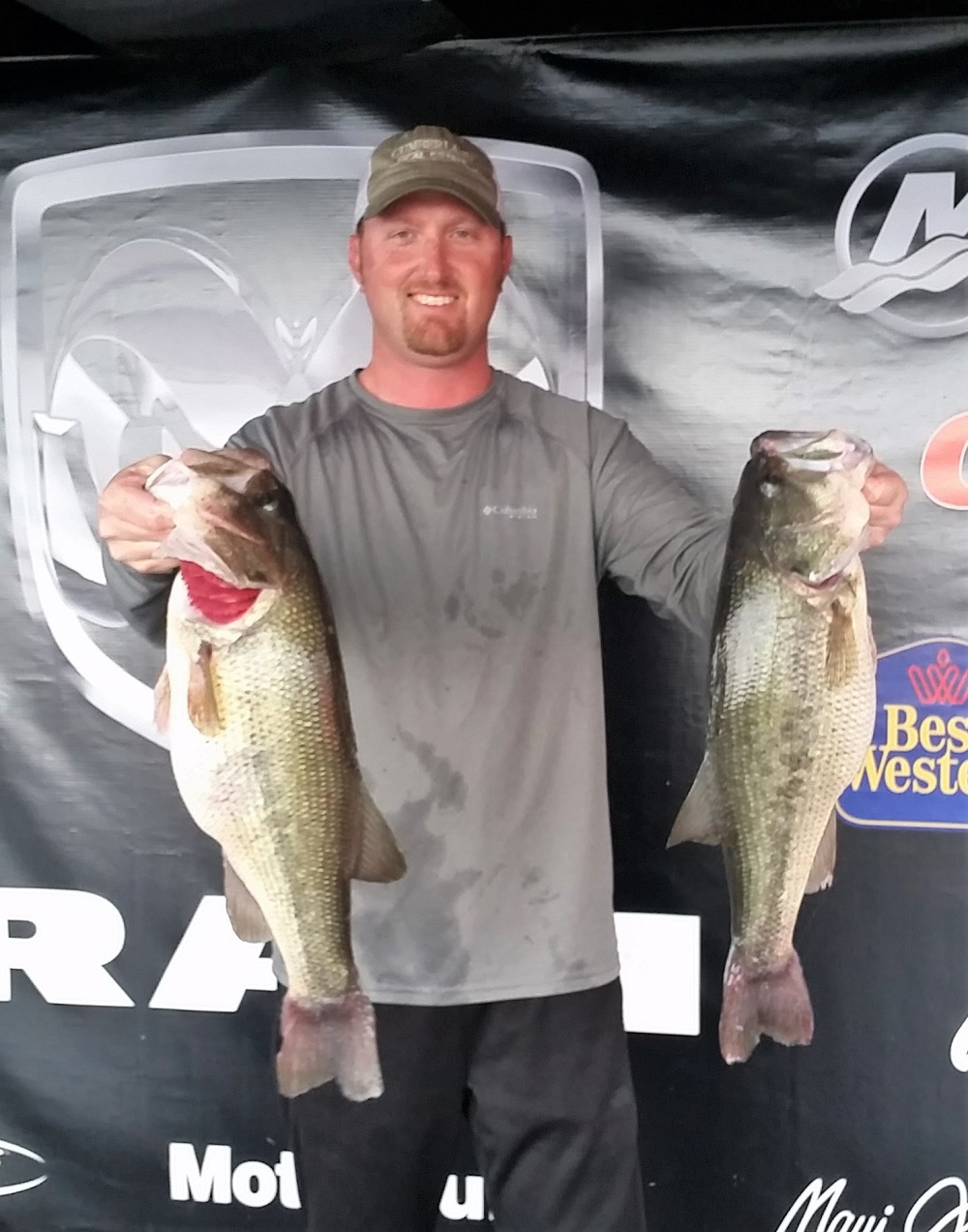 Drew Boggs of Lebanon, TN won the Kentucky division Ram Truck Open Series opener at Kentucky Lake on March 12, 2016. Boggs caught a 27.80 pound bag of Kentucky Lake bass, which included the 6.86 pound boater Big Bass, to win $5510. "I fished last weekend and found a pattern. I went back there this morning and everything had changed. I picked up a four pounder in the area using a football jig. I made adjustments and found a back of a pocket that had some clear water. This is where I caught my fish that secured my win. I caught my biggest fish of the tournament on a Red Eye Shad," said Boggs.
Craig Hipshire of Benton, KY finished in second place with 23.89 pounds to win $1329. "I caught every fish on a one ounce Accent double willow spinnerbait. I was fishing in about 5-8 feet of water. I caught three fish first thing in the morning and then, I hit a lull. It picked back up in the afternoon for me. It was one of those days, you just had to grind it out," said Hipshire.
Brent Anderson of Kingston Springs, TN finished in third place with 20.03 pounds winning $886. "I caught my fish on about 12-15 different types of bait. We caught over 100 keepers today, we just never could get a big bite," said Anderson.